INFLUENCER MARKETING COMPANY & CREATORS COMMUNITY
our influencer marketing solutions
YouTube Influencer Marketing
Integrated & Dedicated Videos, YouTube Shorts with 2K+ Expert YouTubers
Instagram Influencer Marketing
10,000+ Creators in Nano, Micro, Macro & Mega categories across 20+ Genres & 18+ Languages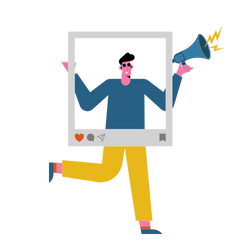 Barter With Nano & Micro Influencers
Unboxing, Testimonials & Reviews with 20,000+ vetted Nano & Micro Influencers
Make your content viral with 2,000+ Meme Creators & Pages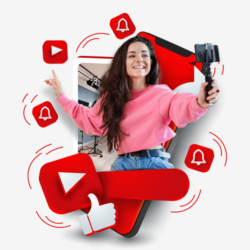 Unboxing, testimonial videos for Digital Ads, Social Media & Website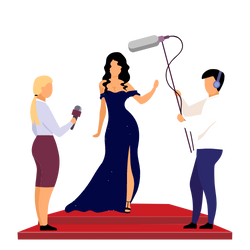 Build credibility with top celebrities across TV, Bollywood, OTT, South Cinema, Sports, Entertainment & Comedy
start your influencer marketing journey
There is an old saying that "A Brand isn't what it claims, but it is what its customers speak about it behind the back", however the new-age Social Media Channels are further personifying this old saying. In fact, did you know the right mix of good product or service and great advertising with a pinch of influencer marketing can give a brand unmatched result?
However, to get the best marketing results, it is best to collaborate with an Influencer Marketing Company in India.
At mfluencer, we work in collaboration with various Influencers, the ones who're having a strong presence across various social media channels for providing our clients' brands with the best results with Influencer Marketing.
Our team of influencer marketers works on the campaigns that are built around the "word-of-mouth" concept, although they're different in the approach.
Moreover, our experts work towards analyzing various influencers along with their audiences and propose the best suited one for a brand. This technique of finding and reaching the most suitable influencer out there helps a brand to achieve a more significant presence.
We have the power of technique, and our technical expertise combined with our content creation abilities makes us the best Influencer Marketing Agency India.
We have worked with some amazing brand teams & powerful content creators to drive impact beyond imagination.

How #SlowBikingChallenge by India's leading bicycle Brand witnessed a huge engagement and outreach to ~2M+audiences through Macro & Celebrity Influencers.
How World's leading Stationary Brand used Influencers to create awareness about its newly launched Geometry Box.
How a leading Social Commerce platform for Beauty & Personal Care products leveraged its e-commerce sales through Influencer Marketing on YouTube.
When India's Leading Online Store for Furniture & Home Decor built a community of Home Decor & Furnishing Creators & Influencers with us.

How India's Largest Mattress Company got 3x traffic to their e-commerce portal through Influencer activations in North India.
How India's Largest Mattress Company got a lot of mileage through Influencer Marketing for their newly launched stores in Bengaluru
Share your brief and target audience & geography. Our AI based influencer search pulls out the best influencers matching your campaign brief & objective
Design and Share the campaign strategy, content guidelines and schedule. Our campaign execution team will take the charge and guide the creators with the content and schedule.
Once the draft content is approved by the brand Creators will get the schedule and publish the content on their social media profiles and channels.
Enjoy the power of influence with AI based reporting tools. Measure the impact of your campaigns, track the engagement and ROI metrics.
Share your one time campaign requirement, target group and content guidelines and activate campaign with the right set of influencers.
Hire a group of influencers for multiple posts during your campaign period. Such campaigns give you an organic reach, engagement and build credibility
among the audiences.
Engage for a long-term, ongoing campaign for multiple posts, stories and videos.
mFluencer has contributed a lot to the growth of our social media engagement. We have been able to connect with some of the biggest influencers in South India and get our message out there to a wider audience. The team at mFluencer is professional and helpful and I would recommend them to anyone looking to get into Influencer Marketing.
M. Muthiah
GM - Ecommerce & Digital, GRT Jewellers
We found mFluencer to be very professional and responsive. They have a large network of good influencers so we were able to find the right people for our campaign to target the right audiences. We were happy with the results of all our campaigns with them. We wish them a great success ahead!
Ajay Pandey
Head - Media, Sleepwell