Barter Campaigns with Nano & Micro Influencers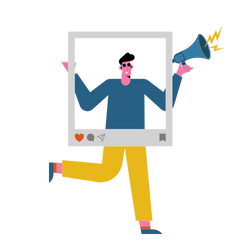 Is it possible for a brand to get in on the influencer marketing action without paying for posts? These are questions that most marketers have asked themselves at one point or another. Ultimately, the answer varies depending on your brand, the value you bring to the table, your influencer marketing goals & negotiations. We're here to help you determine if free product campaigns are a possibility for your brand.
How to kick-start your first barter campaign
So, is it possible to get in on the influencer marketing action without paying for posts? Ultimately, yes if you're able to provide value in alternative ways, and take the extra time it will take to execute. Here's how you can ensure you run a successful unpaid campaign:
Find the right influencers. Based on multiple testimonials from influencers of all sizes, most creators are willing to post in exchange for products or other alternatives to money if they resonate with a brand. So, an important part of running an unpaid campaign is finding influencers who are genuinely bought in to your brand. mFluencer helps you to find the right set of influencers matching your campaign requirements & negotiate on your behalf for a barter/unpaid brand collaboration in exchange of your products.
Request the right type of content. Take into consideration how much effort and time is spent taking the perfect photo or crafting the perfect Instagram post. Instead of asking an influencer to post multiple images on their Instagram, ask for alternatives that is less time consuming to create. For example, Instagram Stories or even Tweets take much less effort to create and are often times things that influencers will do for free, or a heavily discounted rate.
Offer to promote their content. What do all influencers want? More followers. Featuring an influencer's content on your brand's social channels, website or advertisements is a great way for them to get some extra exposure, especially if your brand already has a large following. Make sure you communicate that you will share and tag influencers as an extra incentive.
Send high-value products. Sending free product that are valued at or more than the influencer's typical rate is a great way to compensate them for their time and effort. However, it's important to understand that there may be no obligation for them to post content on their channels, so you may be sending product and receive nothing in return.
Build a mutually beneficial partnership. Relationships are a fundamental part of working together. Consider building a long-term partnership or affiliate partnership based on commission of sales or conversions. This way, you aren't paying any up-front costs, but influencers are still incentives to promote your product.
mFluencer is the largest network of Nano & Micro Influencers in India. These influencers are based in 100+ Cities and creating content in 18+ regional languages. We have successfully ran barter campaigns with 1000s of nano & micro influencers for some of the top brands in India. We enable brands to activate their barter/unpaid collaborations more effectively and in a timely manner.